Renatus Mészár was born in Laubach near Frankfurt in Germany. His first musical education he received at the piano and as a member of the boys choir of his hometown. After his high school exams he studied church music at the Academy Of Music And Drama in Hamburg/Germany, changing his subject three years later towards opera singing. His teachers in Hamburg and later on at the Academy Of Music in Munich were Annie Schoonus, Brigitte Faßbaender and Irmgard Hartmann-Dressler. He made his opera debut, still at college, at the Munich Biennale.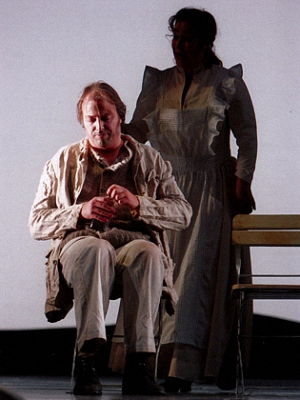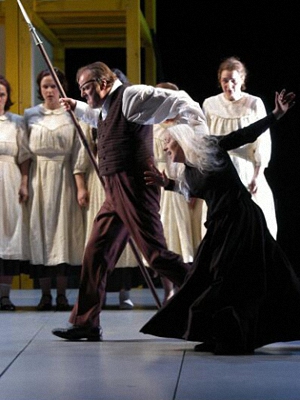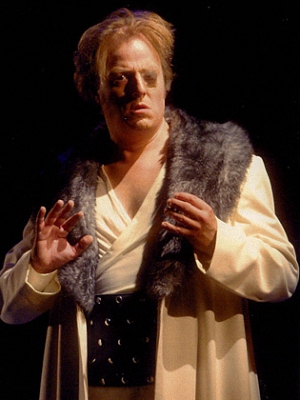 He started his career as a member of the Broadcasting Choir in Hamburg. His got his first job as a soloist in Braunschweig as a "young bass", as his contract said. Then he changed to the Municipal Theater in Münster for new challenges. Following stations were the theaters in Würzburg, Schwerin, Weimar and Bonn. Since the season 2012 / 2013 Renatus Mészár is an ensemble member of the State Theater in Karlsruhe, where he was, amongst other roles, the Orestes in "Elektra" and Golaud in "Pelléas et Mélisande" from Claude Debussy, the Wotan in the Ring Cykle 2015 - 2018, (which parts he also meanwhile sang in various opera houses nationally and internationally. During the past seasons he could interpret nearly every important part in Richard Wagner´s oevre written for his type of voice.
Besides those roles (such as King Mark, Wotan, Wanderer, Dutchman, Hans Sachs, Amfortas, Klingsor) he holds many other big roles of his fach in his repertoire (amongst others: Figaro, Leporello, Philippo II., Zaccaria, Boris Godunow, Boris in "Lady Macbeth from Mzensk" of Shostakovich), together with important world premieres and German first releases (main roles for example in operas of Péter Eötvös, Friedrich Cerha and Philippe Boesmans), a total of far more than 75 roles. He appeard as a guest singer in many renowned opera houses, such as in Hamburg, Hannover, Berlin (Komische Oper), Munich (Gärtnerplatz), Vienna (Volsoper), State Opera Budapest, Nationaltheater Mannheim, Kassel, Klagenfurt and many others, as well as at the festivals in Erl, Merzig, Munich Biennale, and the Ruhr-Triennale in Bochum.
For upcoming projects please see the calendar.
Besides his work as an opera singer Renatus Mészár could build a broad concert repertoire which covers the span from Monteverdi to contemporary music, including most diverse recital programs. Numerous recordings for broadcasting companies, TV, CD and DVD prove his versatility.
The awardee of several international singing competitions worked with renowned orchestras such as (amongst others) Radio Symphony Orchestra of the North- and the Western German Radio, the Cologne and the Munich Radio Orchestras, the Hamburg Philharmonic Orchestra, the Orquestra Nacional in Madrid under the baton of such conductors as Frans Brüggen, Michael Boder, Gustav Kuhn, Sir Neville Marriner, Jun Märkl, Eiji Oue, Helmuth Rilling and Semyon Bychkov. He worked with directors like Stephen Lawless, Tobias Kratzer, Keith Warner and Yuval Sharon.